Specifications 
Include: 1 x Vase
Material: Resin
Size: 10cm/30cm
✿【Resin Material】These incredible ocean vases are carefully designed with resin to depict the waves in the ocean.
✿【Waves Design】This wave vase was designed and created by Hawaiian glass artists, and their unique vases are inspired by the power of the ocean. The craftsmanship of the ocean vase is very meticulous, as if someone has frozen time, caught the wave in the middle of the picture, and made a vase.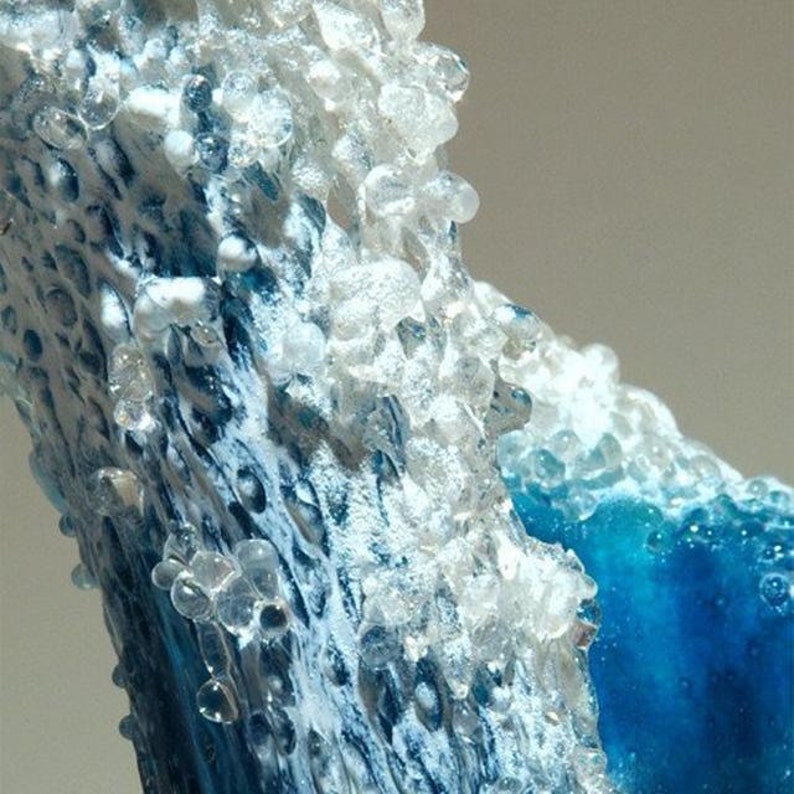 ✿【Realistic Details 】The ingenious and seamless fusion of gradients and the intricate details of the white foam formed by the impact of waves can be attributed to the realistic details of the sculpture.